View the Society's Constitution here.
COMMITTEE
President – Kenneth Li
[email protected]
I am a mathematician who loves the ocean. Coming from mainland China near the Gobi desert, I dreamed of seeing the ocean one day. And so, to follow my passion, I did my PhD in physical oceanography in Brittany, France. During my PhD, I enjoyed sailing on the Breton coast! I even had several encounters with seaweed and guess what, they are not all bad! In fact, they can be served on the dining table (delicious).
In August 2022, I crossed the English Channel, to come to Cambridge where I found great mentorship and fruitful collaborations. My current role takes my ocean research to a new level, by exploring the potential of growing seaweed to help global carbon sequestration.
---
Treasurer – Laura Oxley
[email protected]
I am a Senior Teaching Associate and Postdoctoral Research Associate at the Play in Education, Development and Learning (PEDAL) Centre, Faculty of Education. I completed my PhD in Education with the Psychology in Education Research Centre at the University of York in 2021. My PhD research explored senior school leaders' views on different approaches to behaviour management. Prior to my PhD, I studied for my Masters in Psychology and Education at the Faculty of Education in Cambridge. My postdoc work within the PEDAL Centre is on a follow-up study exploring the long-term effectiveness and cost-effectiveness of an early mental health intervention, aimed at reducing children's challenging behaviour. I am also working on a collaborative study with colleagues at the University of York on a project exploring the impact of the Covid-19 pandemic on teachers' mental health and well-being. I would like to bring my experiences to the role of Treasurer for the Trinity College Postdoctoral Society. I will aim to contribute towards the smooth running of the society and maintaining regular society activities throughout the year for all members.
---
Secretary – Deep Adhya
[email protected]
I am a postdoctoral research associate at the Autism Research Centre, Department of Psychiatry. I am a neuroscientist by training, and started my PhD at the Autism Research Centre in 2012, during which I investigated the neurodevelopmental origins of autism by differentiating induced pluripotent stem cells into neurons. I passed my PhD in 2016, and continued as a postdoc to further the understanding of autism and neurodevelopmental conditions. Between 2017 and 2020 I continued my postdoc in London (King's College, London). After completion of my postdoc projects, I returned to Cambridge in 2021 to continue to investigate neurodevelopmental conditions specifically autism-epilepsy co-occurrence. During the past eleven years, I have worked alongside clinicians, biologists, research ethicists, research participants, charities and benefactors. I have also collaborated with national and international research groups and charities and helped co-design and manage successful grant applications. I was part of the 2021-22 committee as treasurer, and during that period together we helped re-establish the functioning of our society coming out of the COVID pandemic.
I wish to bring my research and academic experiences, and my experience in the TCPDS to increase engagement of postdocs within the society, and with the college and find new ways in which postdocs can contribute towards collegiate life.
---
Events Officers
[email protected]
I received my bachelor's in India, master's in Hong Kong, PhD in Germany and postdoc training in Switzerland. I am Research Associate at Sainsbury Laboratory of University of Cambridge (SLCU). Thus far, I have combined experiments and data-driven mathematical modelling to explore marine biology, and biological clocks and timers across kingdoms of life. I have globetrotted 64 countries in 6 continents. In my free time, I enjoy hiking to mountains, photography, bicycling, kayaking, playing football, tennis and polo.
I am currently a postdoctoral research associate at the Department of Plant Sciences. I am also affiliated with Harvard Medical School as a visiting scientist. Originally from Malaysia and Singapore, I completed my Bachelor of Science (Advanced) and my MPhil-PhD track at the University of Adelaide, South Australia from 2014-2022. I was a Freiburg Rising Star fellow of 22/23 cohort at the University of Freiburg and Max Planck Institute of Immunobiology and Epigenetics while working as a full-time service bioinformatician at the South Australian Health and Medical Research Institute prior to moving to Cambridge in January 2023. I love travelling, coffee tasting (worked as a barista before), bouldering, ice skating, adventures, baking beautiful cupcakes, gin & tonic, wine tasting and making new friends!
I am a Research Associate at the 2D Materials and Devices group based in the Department of Materials Science. My current research explores how materials can be engineered to create nanoscale electronic devices that consume less energy to operate. I grew up in India and received my PhD in Singapore before moving to Cambridge. We hope the academic events organized by the society will remain a popular platform where postdocs can engage in areas beyond their horizon, socialize and perhaps even form academic networks that would last outside the walls of Trinity.
I graduated 2020 at the Institute of Biochemistry and Molecular Medicine, Faculty of Medicine, University of Bern (Switzerland). Currently, I am a postdoctoral researcher at the Department of Physiology, Development and Neuroscience and at the Centre for Trophoblast research. I moved to Cambridge in summer 2022 together with my wife and my two girls of 2 and 3.5 years. I am highly interested in meeting various people and discovering foreign cultures. As enthusiastic researcher, father and events officer within TCPDS committee, I wish to connect and share my life experience with other scientists, especially with other postdocs with families.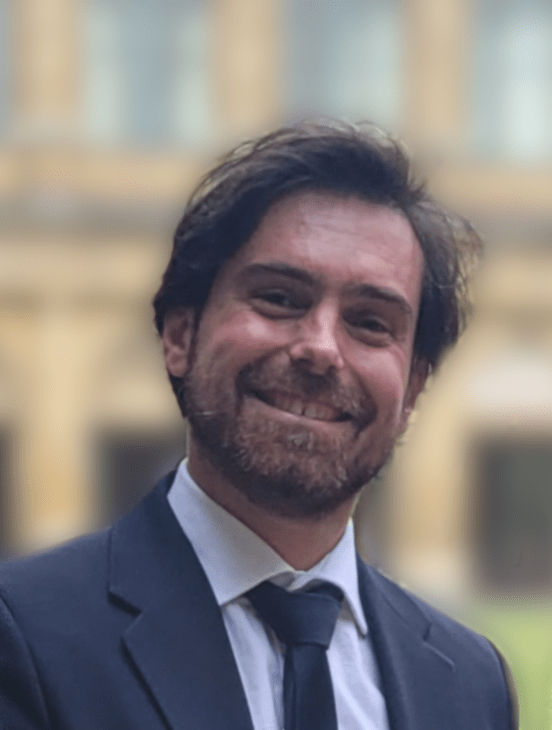 I am a Research Associate with the Cavendish Laboratory of the Department of Physics and with the Grey Group in the Department of Chemistry. Before joining the university I gathered research experience in Singapore, Italy and the US, working on nanophotonics, biointerfaces, and electron microscopy. Currently, I am conducting research funded by the Faraday Institution, using fibre optics to monitor Li-ion battery degradation.
---
Title A (Junior Research Fellow) Representative – Kamil Majcherek
[email protected]
I am a Title A Fellow (i.e., Junior Research Fellow) at Trinity College, Cambridge. I was educated in Poland (Krakow), UK (Cambridge, Oxford), and Canada (Toronto). My main area of research is late medieval philosophy, especially metaphysics and natural philosophy. My dissertation was a reconstruction and analysis of the late medieval debate about whether human-made objects, such as statues, chairs, and houses, are things in their own right, on a par with, or distinct from, natural things such as trees or cats. My new project on which I plan to focus at Trinity concerns the medieval debate about the metaphysical status of numbers: what numbers are and how they exist (e.g., in the extramental reality or in the mind only?). My research involves regular work with medieval manuscripts which I read, transcribe and edit. I am a member of the British Academy Medieval Texts Editorial Committee, which oversees the publication of previously unedited texts by medieval British authors in the series "Auctores Britannici Medii Aevi".
In my new role on the Committee of the Trinity Postdoc Society, I look forward to working on fostering and tightening the connection between the JRFs and other postdocs.
---
Stand for election
Committee elections are held annually at some point during the Easter Vacation or Easter Term–the current Committee will give plenty of notice as to the precise date. The positions of President, Secretary, and Treasurer are elected; other positions are appointed by the incoming committee.
Nominations open about two weeks before the election day and close five days before, with the process being run by an Election Officer appointed by the outgoing Committee. You'll need to contact the Election Officer to confirm your willingness to stand, and find two other members of the Society to "propose" and "second" your nomination. If only one candidate stands, under ordinary circumstances the election will be cancelled and that candidate declared elected.
Other ways to get involved
Use the Deighton Room. It is your space, and we would like it to be a place where members cultivate a community.
Suggest Society events. If you want to see something happen, tell your Committee.